Helping
emergency vehicles

respond quickly and safely

Emergency services need to protect the public and their vehicle crews as well as keep their assets secure. In such a high-pressured fleet environment, video telematics can help emergency vehicles respond quickly and safely with complete visibility and added peace of mind.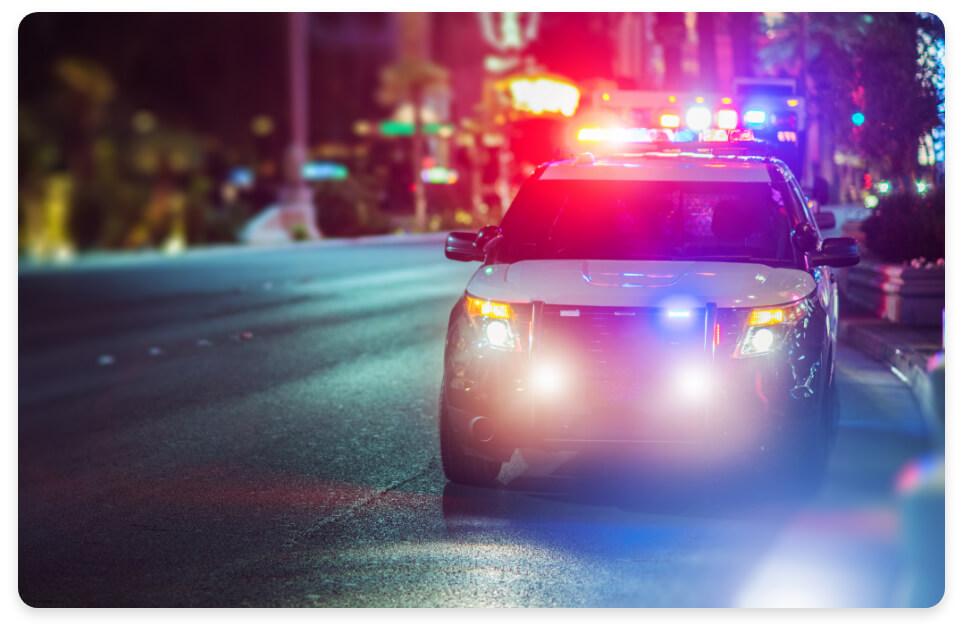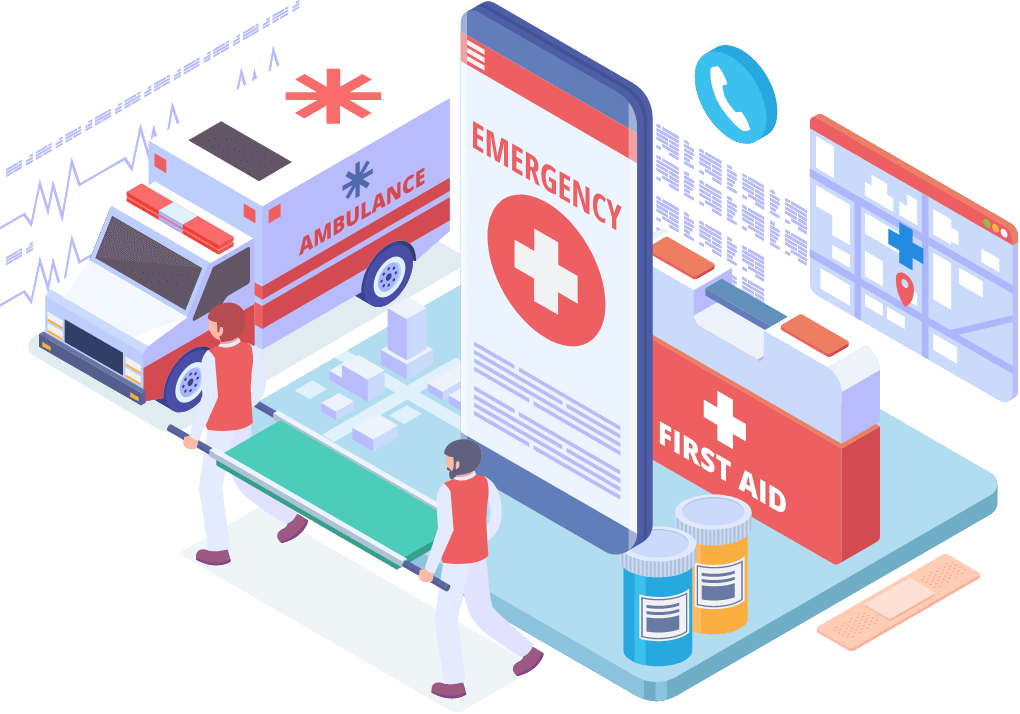 Emergency Services
Making a difference with
enhanced safety

and security

The priority for emergency services is to respond to incidents quickly, safely and responsibly, whether this is to investigate a report of criminal activity or transport ill or injured patients.

The high-speed journeys represent a significant risk to drivers, passengers and other road users, so it is critical to have complete visibility of what is taking place in and around an emergency vehicle.
Benefits
Benefits of video telematics for emergency service operations
Video telematics captures video, audio and other supporting vehicle data, such as vehicle speed and g-force. This provides emergency services with the necessary insight historically and in real-time. Vehicle downtime and operational performance can be improved due to the ability to access and download video footage over the air.
Panic buttons can also allow drivers and crews to raise an immediate alert regarding an incident or potential threat, while the control room can also live stream video from a vehicle so staff can be better protected.
Protect drivers and crews by deterring violence and threatening behavior.
Gain a better understanding of exactly what has happened in the event of a collision.
Lessen the impact of personal injury claims.
Reduce insurance costs and eliminate false claims.
Improve driver behavior and performance to heighten road safety.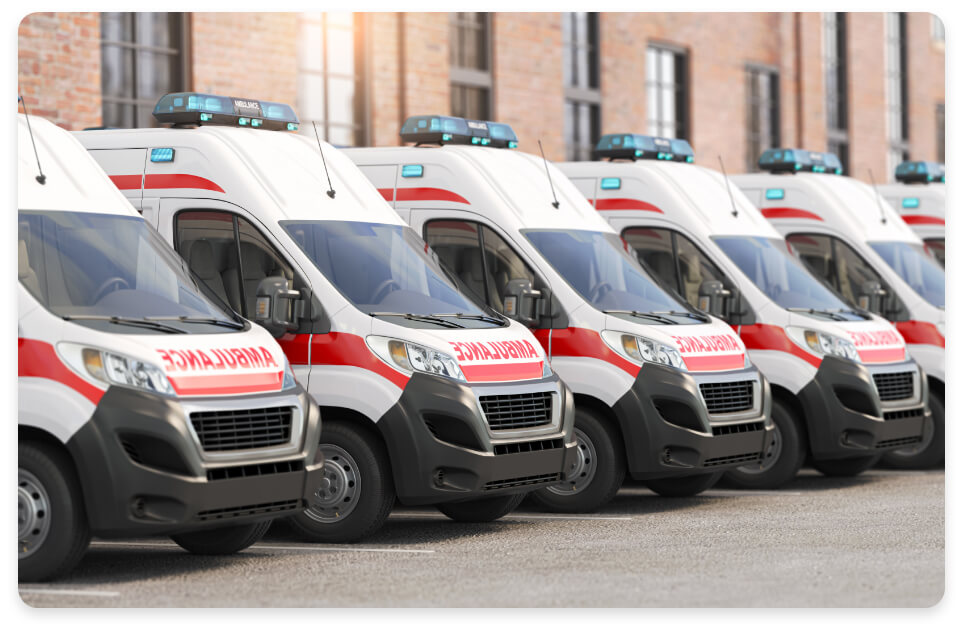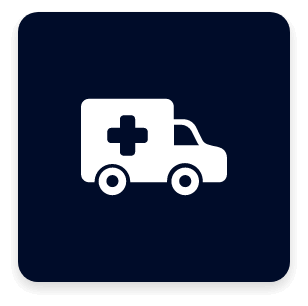 Emergency Services
Industry challenges
Collisions with other road users or pedestrians as a result of blind spots.

High-speed vehicle response with risk of incidents resulting in fatalities or injuries.

Growing threat of attacks against drivers and crews, as well as vehicle vandalism and theft.

Rising complaints against emergency vehicles.
By Vehicle Type
Meeting your
fleet

management needs

Our advanced video telematics solutions are ideal for any vehicle type, making the roads a safer place for drivers, cyclists and pedestrians. Whether you operate trucks, vans, cars, taxis, emergency vehicles, buses, coaches or garbage trucks, we are here to help.