Driving innovation through our
technology expertise
VisionTrack is shaping the video telematics marketplace, delivering sophisticated and industry-leading innovations. Our next generation, multi-award winning IoT platform, Autonomise.ai, is at the forefront of the marketplace and is designed for the future of connected vehicle technology. This is why we are a global leader in AI video telematics and connected vehicle data.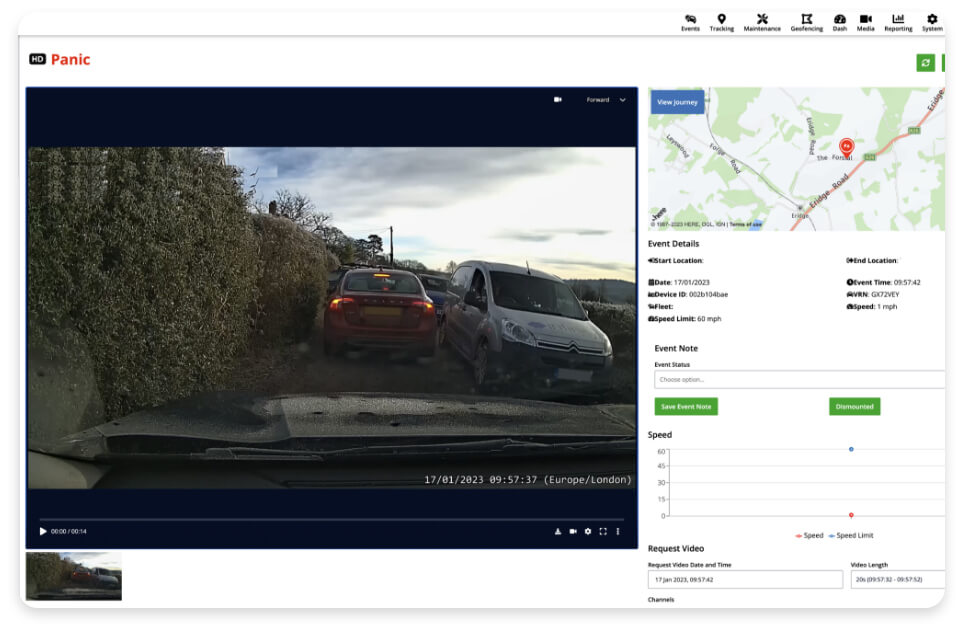 Technology Expertise
In-House Development
Our UK-based, in-house development team is responsible for the design and ongoing development of our industry-leading IoT platform.
Our team – including big data, AI, computer vision and cybernetics experts, and data scientists – are responsible for delivering next generation video telematics solutions that bring significant benefits to clients.
We are continually innovating with the development of world-leading algorithms, behaviour and video analytics, machine learning, artificial intelligence (AI) and computer vision. This means we are driving innovation at all times and best placed to respond to market needs.
Next
Technology Expertise
Bespoke Software Development
VisionTrack can undertake bespoke development to create innovative video telematics solutions that are tailored to the needs of our customers.
With unrivalled cloud and IoT expertise within our development team, we have the capabilities to deliver a high-quality service that is project-managed in-house through the entire process.
As we control every aspect of our IoT platform, we can operate in an incredibly versatile and responsive way. This means we can work closely with our clients to make custom enhancements in a fast and efficient manner.
Prev
Next
Technology Expertise
Microsoft Azure
VisionTrack's IoT platform is hosted on Microsoft Azure, making it infinitely scalable and able to support smart applications designed to improve driver safety and reduce costs. Microsoft shares our desire for continuous innovation, so our partnership backs our current development and future vision.
Microsoft Azure's commitment to open source, supporting all languages and frameworks, means we can develop and deploy our IoT platform exactly how we want to, so we can deliver industry-leading video telematics solutions.
It also meets the broadest set of international and industry-specific compliance standards for a trusted and secure cloud computing solution.
Prev
Next
Technology Expertise
API / Integration
VisionTrack has significant experience integrating our IoT platform and video telematics solutions with leading third-party systems. We partner with many telematics solutions providers worldwide, meaning our software and products are integrated with the leading vehicle tracking systems.
Our device agnostic and infinitely scalable IoT platform is compatible with any device capable of transmitting data and can be connected to any third-party system using our application programming interface (API). The ability to bring together any number of connected data sources into a single IoT platform means a greater understanding of performance and risk than ever before.
Prev
Next
Technology Expertise
GDPR / Data Security
VisionTrack has undertaken every possible provision to ensure that all internal processes and our software platform is GDPR compliant as part of our commitment to data security and personal privacy. This has included a full internal audit, updated privacy policy and the appointment of dedicated, in-house data protection and GDPR specialists. We have undertaken assessments across all core IT, systems, processes and data transfer to ensure we achieve the highest security standards.
Our software platform regularly undergoes penetration (PEN) testing to identify any weaknesses or vulnerabilities, with development actions undertaken to address any security concerns. All members of staff have undergone compulsory data protection and GDPR training and have completed background checks in accordance with FCA requirements.
Prev
Driving change through
industry-leading

innovation

Autonomise.ai has been developed as the most advanced video-enabled telematics solution for the fleet, road transport and insurance sectors. This multi-award winning Internet of Things (IoT) platform leverages extensive real-world data using finely-tuned algorithms, analytics and computer vision models to unlock knowledge and continually evolve.