Driving change with
connected vehicle

insight

VisionTrack's connected video-enabled devices are recording on average 4.0 million driver miles every day, equating to travelling the entire UK road network 16 times over. Furthermore, 35 billion data points a month are collected, as well as 63 million hours of video that would take over 12.5 lifetimes for the average individual to watch.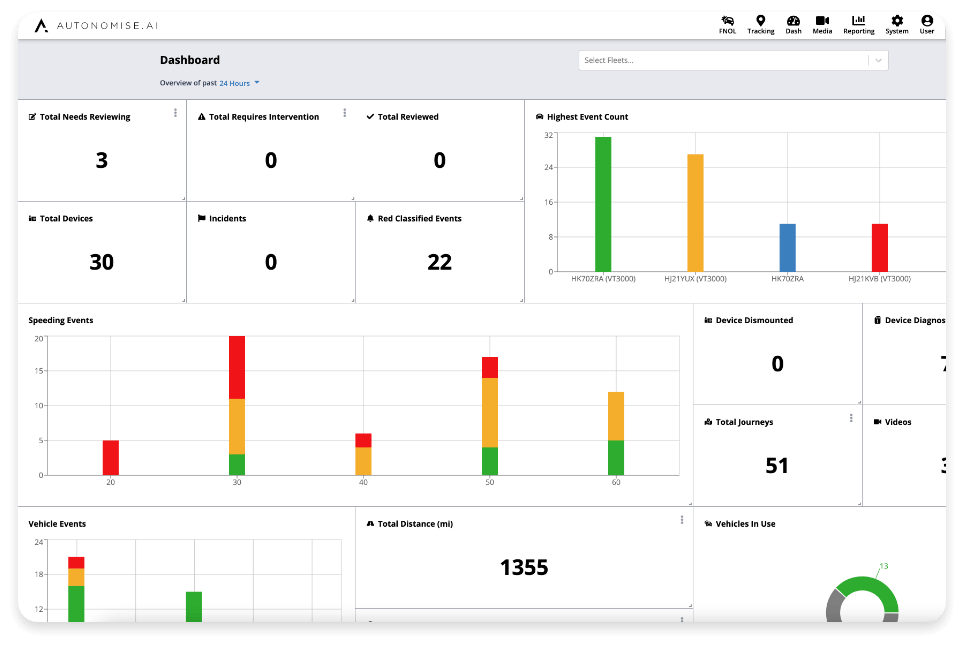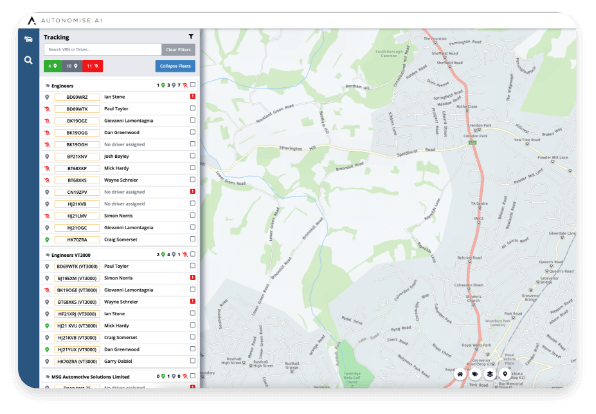 Unlocking
knowledge

and potential

What sets us apart in the marketplace is the combination of camera footage and telematics data, taken from tens of thousands of connected and video-enabled cars, vans and commercial vehicles. We are using advanced AI algorithms and computer vision models to convert many billions of data points and pixels everyday Into highly usable motor, mobility and infrastructure intelligence.

Autonomise.ai is highly scalable, device agnostic and designed for industrial IoT applications. The platform analyses an extensive range of data to gain a deep understanding of road user trends and patterns:
Speeding / harsh driving events
Pedestrian / cyclist movements
Collision / near miss hotspots
Vulnerable road user volumes
Data-driven

growth and innovation

Video-enhanced, connected vehicle data is playing an increasingly crucial role in our daily lives. We are putting our unrivalled insight to work to help transform and influence how we travel and transport.
Smart Fleet
Prioritise driver safety, wellbeing and convenience, while maximising productivity and customer service delivery.
Smart Logistics
Streamline the supply chain and road transport by achieving enhanced routing, scheduling and delivery optimisation.
Smart City
Make responsible infrastructure decisions to improve road safety, cut congestion and achieve greater urban sustainability.
Smart Traffic
Cut traffic and mitigate congestion hotspots with intelligent systems and an accurate view of travel patterns.
Smart Location
Gain geospatial insight on locations and truly understand their potential based on accurate mobility trends.
Smart Business
Take advantage of unique, data-driven intelligence to boost efficiency, support growth and gain competitive advantage.